iSquare Technologies is a leading IT consultation and software development firm, offering powerful process-driven, high quality, cost-effective solutions to its esteemed customers with a competitive edge in their marketplaces. We focus on building long lasting relationships to achieve execution excellence. Our in-depth understanding of business processes across a number of domains coupled with a range of cutting-edge technology skills help us to provide software services to various industries. We are committed to provide service through our experienced pool of highly talented software professionals by delivering high Quality work and Excel by exceeding the expectations of our customers.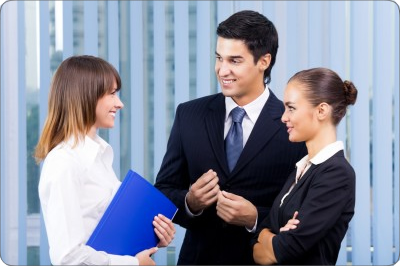 We offer a full range of business consulting and application development and integration services that help businesses and organizations run more efficiently and profitably. We serve business from the inside, partnering with client teams, we solve problems, implement initiatives and help drive change through all levels of businesses.
We serve business from the inside. Partnering with client teams, we solve problems, implement initiatives and help drive change through all levels of businesses all over the world. By design, our services portfolio meets our clients' most complex challenges. We bring business perspective, decades of experience and practical ingenuity to every engagement.
Our focus and goal, each day, is to help companies grow and prosper by finding capable individuals in critical positions around the world. As we realize that your success defines ours, we work diligently to help you with your needs, always keeping in mind, the basic aspects of our business - quality, integrity and efficiency. For aspirants looking to enhance their career prospects, we provide an opportunity and help them realize their goals.
Consulting Services
iSQUARE Technologies's Consulting Services leverage deep domain know-how to eliminate lengthy, expensive recruitment processes and efficiently manage available resources. Our specialists deliver quality, cost-effective Information Technology Resource Management (ITRM) solutions that equip companies with a competitive edge and the ability to respond quickly to changing business and technological requirements
An increasing number of companies and IT departments are finding it challenging to respond to the constantly changing technology needs and initiatives using only internal staff. To acquire strategic skills in a timely and cost-effective manner, many CIOs, MIS directors, and technical managers are seeking the services of outsourced resources.
iSQUARE Technologies's Consulting Services ensures quality, cost-effective Information Technology Resource Management (ITRM) solutions for today's competitive environment. Our Consulting Services give you the ability to quickly respond to technology initiatives by strategically acquiring skills and cost-effectively managing your available resources.
The reliable and innovative professionals provided by us can help you take your company to the next level, yet give you the flexibility to take on your greatest challenges without the expense, delay, or inconvenience of lengthy recruitment and assessment processes.
Our Experience and Credentials
With our quality-focused recruitment and hiring methods, we provide the right people with the right skills, whenever and wherever they are needed. The skills of both our project leaders and team members are broad and deep, with expertise in virtually every aspect of e-Business, legacy systems, enterprise applications, networking, communications, and technology solutions.
We have been providing strategic Consulting Services to companies worldwide for over the years. Our skilled workforce solutions have been helping them meet the challenges of today's evolving business environment. We have the global resources and local focus to help companies maximize the efficiency and productivity of their workforce through our wide range of service offerings.
Development and Maintenance
iSQUARE provides product design, development, and maintenance services for clients looking to build applications or enrich current ones. We endeavor hard to comprehend and recognize the various needs of our clients. We are serving Fortune 500 companies, government, small to mid-market and emerging companies. Our success track record, our certifications and partners ensure that we are a trustworthy partner. We have profound experience in the technologies and our team engages in continuing education practices, staying upto date in all aspects of web and application development. Projects are implemented at our corporate office in Springfield, Illinois, USA and are supported by our implementation team in our India offshore office. Our development teams consist of project managers, BAs, Architects, DBAs and QA testers.
Our skilled teams assess and understand the needs of the clients to meet their unique requirements. Our clients are assisted through all stages of Software Development Life Cycle (SDLC). We provide complete development of the application and maintenance solutions. Our methodology of development and maintenance of application ensures to deliver the projects on budget and on time so that maximum returns are received by the clients on the investment they have made.
Website Development
We build, manage and promote the perfect online presence for small business to medium business companies. We evaluate your individual needs and we tailor solutions that suit your strategy. We develop complete, professional web sites which may include multimedia additions such as pictures, videos and sounds to meet all your requests and desires. We do websites from small informational sites to corporate level secured sites and fully interactive user sites. iSQUARE can also do existing website redesigning or the revitalizing of them. We can re-vitalize your present website, making it functional and attractive.
Testing
Our testing services includes mobile testing, operational, functional, security and performance testing. We use testing methods like automated, white box, black box and manual testing. QA testing is one of the parts of our Software Development Methodology. Our testing process includes but not limited to Requirement Understanding/Analysis, Test Plan Establishment, Bug Tracking, Test Case Optimization, Regression Testing, Test Case Execution, Test Result and Test Report Generation.